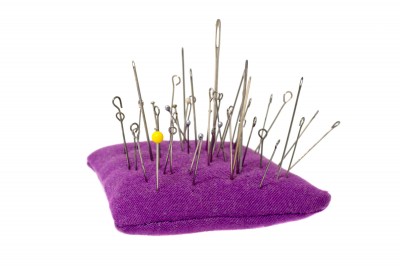 Do these expressions sound slightly out of whack to you? If so, you're probably an American. If not, you must be a Brit.
I can't make head or tail  of what you're saying.
I couldn't care less about his beliefs.
He takes his disabilities in his stride.
I've got pins and needles in my legs.
That series of lectures is right up my street.
Touch wood, I'll pass my driving test this time around.
She placed it smack-bang in the middle of the circle.
In this case, if you're surprised at the outcome you're probably an American.
After my offensive outburst at work, I was given my marching orders.
And if this sounds weird to you, you're likely a Brit.
We're on pins and needles not knowing who won.
And here, if you're wondering whether tenterhooks are very big pins and needles, or whether A-levels have something to do with camping, you're probably an American.
We were on tenterhooks for days, until her A-level results came through.