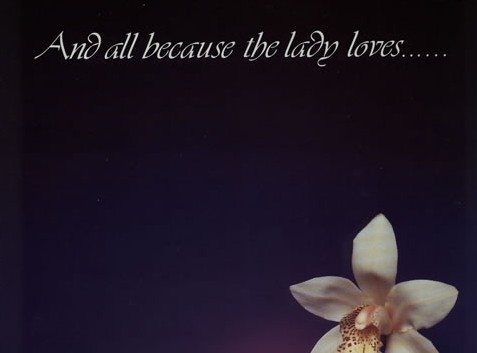 You probably have to have spent a good chunk of your childhood in '70s England to get the full effect of this Proustian post.
The real age of advertising was born and flourished in New York City in the 50s and 60s, when Don Draper and the Mad Men of Madison Avenue found ingenious ways to turn life's most prosaic things into necessities using just a few simple words and pithy phrases. As Don himself explained:  "Advertising is based on one thing: happiness. And you know what happiness is? Happiness is the smell of a new car. It's freedom from fear. It's a billboard on the side of the road that screams reassurance that whatever you are doing is okay. You are okay." British advertising enjoyed its heyday about a decade on from these heady, smokey, whiskey-hued days of the swinging sixties; the slick English admen of the 70s produced some of the stickiest slogans in the business. Just read these catchphrases and jingles from that time and place, and you'll be humming the soundtrack of your youth and transported back to those innocent days of Turkish Delight, Walker's Crisps and Opal Fruits before you can say "Cookability…".
"And all because the lady loves …" "Made to make your mouth water" "Any time any place anywhere …" Bet you don't have any trouble filling in the blanks, but if you do and Google fails you, don't despair: I'll fill them in next week.
(One of the following slogans was written by a lowly advertising copywriter who went on to become a very famous writer: Guess which one — and the author — in the comments section below …)
Easy peasy lemon —
Beanz meanz —
Up, up and away with —
— are a minty bit stronger
— … The growing up spread
Clunk click every trip
—- Made to make your mouth water
And all because the lady loves —
Happiness is a cigar called —
Anytime anyplace anywhere … —
Naughty but nice
Let your fingers do the walking
A —. a day helps you work rest and play
M'm! m'm! Good, M'm! m'm! Good, That's why — is M'm! m'm! Good
— refreshes the parts other beers cannot reach
For mash get —
Just one —, give it to me, Italian ice-cream from Italy
A finger of fudge is just enough to give your kids a treat
Bet you can't eat just one
Cookability, that's the beauty of —
Is she or isn't she?