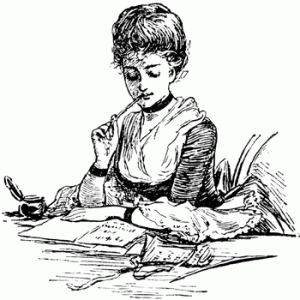 Too much seeing, the selfie comes into its own, literary prizes, another dying art, and grammarians who should know better, and the new because: all making the news this week, because language…
*   *   *
Multiple outlets, including the Los Angeles Times, reported the news that selfie is 2013's word of the year. A sign of our times?
*   *   *
On CSIS, we see Reginald Dale writing about the sloppy misuse and overuse of the verb "to see" in journalism.
*   *   *
Everyone makes grammar mistakes. Even people who write about grammar mistakes make mistakes. Arrant Pedantry sums up those mistakes we all make.
*   *   *
Because has a new role in life. Linguists are calling it the "prepositional-because." Or the "because-noun." The Atlantic reports, because linguistic evolution.
*    *   *
NPR's Morning Edition talked about the dying art of old-fashioned letter-writing (but it is still alive and kicking in some parts of the world).
*   *   *
Whom or what are literary prizes for? asks the New York Times. "What purpose do these prizes serve? Are the values they promote aesthetic or commercial? And how on earth do the judges arrive at their decisions?"
*   *   *