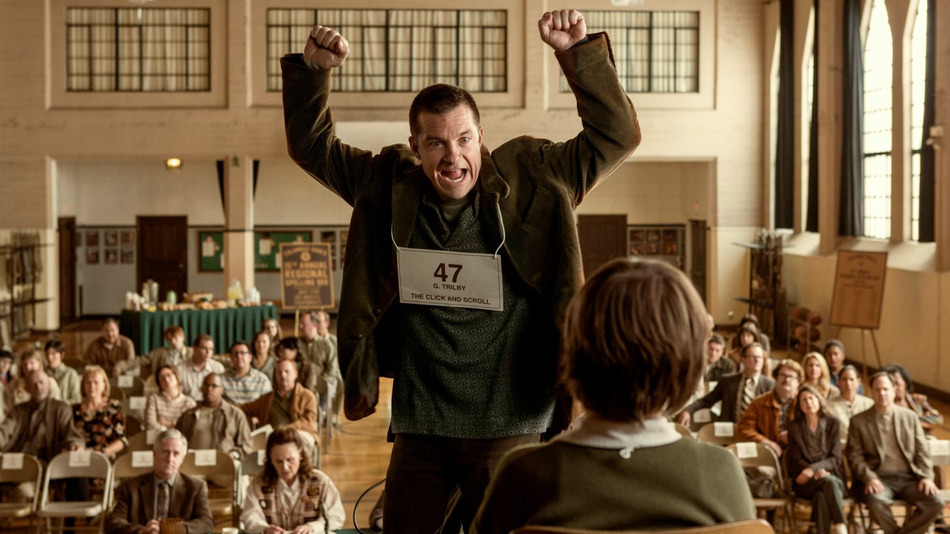 Words and language in the news this week (and for the last couple of weeks; Glosso is catching up after a short vacation …): a Hollywood "Insta-bee"; the power of words in online dating; an age-old linguistic battle examined; what's the difference between ladies and women in sports?; the stories of words; and, last but not least, it was National Grammar Day …
This week's weird word of the week is dasypygal. See below for what it means. 
*   *   *
To promote his new film Bad Words, Jason Bateman and Focus Films are running an "Insta-Bee" (a spelling bee on Instagram) via the @Mashable and @BadWordsMovie  accounts. Mashable has the lowdown.
*   *   *
Last month, Wired did a study of online dating profiles — with the help of OKCupid and Match.com — to help its readers craft the perfect profile. mental_floss reports on the results, listing "7 Ways to Improve Your Online Dating Profile With the Power of Words". Do you think the words "cats", "God" or "my children" went down well in the search for love?
*   *   *
Can the prescriptivists and the descriptivists ever be friends? The Guardian seems to think it's unlikely.
*   *   *
NPR's Only a Game asked: why is it that in some sports it's ladies that compete, and in others it's women? Is there a difference?
*   *   *
"Forget selfies, belfies and twerking – practically every word in the English language has its own remarkable story." Find out more in this Guardian piece …
*   *   *
Glossophilia did its own round-up of news and events surrounding National Grammar Day earlier this week. Check out the grammar fever here …
*   *   *
WWW: Dasypygal (da-si-PIE-gul): having hairy buttocks. From the Greek dasys meaning 'hairy' + pyge meaning 'buttocks'.