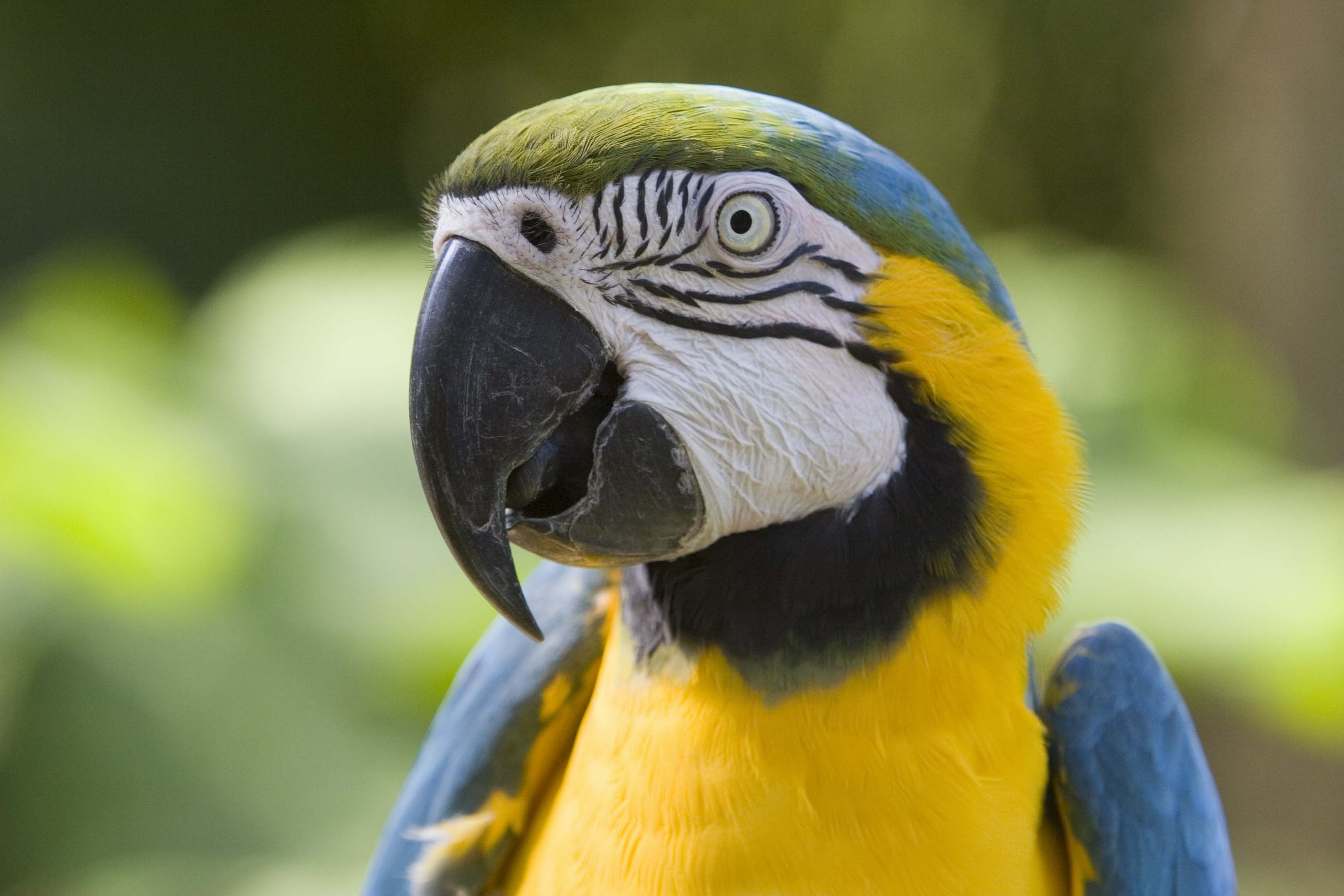 TGIF. Grammar and usage in the news this past fortnight include identifying Kathy Bates's accent on a TV show, a bilingual parrot, a costly misplaced comma, a couple of embarrassing tweets, and a couple of embarrassing typos  …
*   *   *
Just where in the world is Kathy Bates's accent on American Horror Story from? Various commentators have speculated that it might come from the greater Philadelphia area, from Baltimore, from "wandering around the Southern states and landing periodically on something Appalachian", or is possibly Wisconsin Menonite. Flavorwire has the story.
*   *   *
The New York Jets need a proofreader. In the team's hype video posted on its Facebook page before last night's game against the New England Patriots, this blooper took the winds out of the football team's sails. Deadspin broke the sorry story.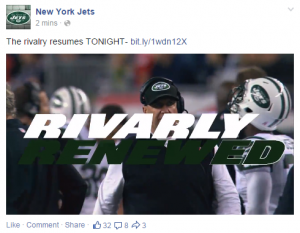 *   *   *
Who knew that a parrot could be bilingual? The Miami Herald reports the story that a parrot brought up speaking English disappeared for several years — only to turn up speaking Spanish.
*   *   *
How a misplaced comma cost the U.S. government the equivalent of $38.4 million. Vox.com explains the story concerning a tariff act specifying items exempt from import tariffs — and how the introduction of an errant comma changed the whole picture.
*   *.  *
The IndyStar reports on a typo on a statue. A new sculpture at Indiana University honoring Ernie Pyle — one of America's great war correspondents — has the word "corespondent" engraved on the press patch on the journalist's left arm. "'Ernie Pyle would have been amused by the misspelling,' read a comment on Facebook from Owen V. Johnson, an associate professor at IU who specializes in Pyle's letters. 'He never had a sense of self-importance.'"
*   *   *
The Daily Mirror reports that Kate Moss's little sister, Lottie, has hit out at chavs (see Glossophilia's earlier post for a definition of that quaint English slang word), complaining on Twitter that "I honestly don't understand half of what they've put. The grammar and spelling is shocking." Sweetie, people who live in glass houses shouldn't throw stones. "Grammar and spelling" together take a plural conjugation: they "are" shocking. Get some grammar lessons little girl … And on the subject of embarrassing tweets, The Telegraph reported Naomi Campbell's misspelled congratulations to "Malaria" on winning the "Noble Peace Prize" — on both Twitter and Instagram. Ooops!

*   *   *
io9 brings us 10 grammar mistakes that people love to correct — but aren't actually wrong … "Some things that people have been taught are rules of English grammar are really not rules at all—and some of them are flat-out wrong." This is called hypercorrection, and it's surprisingly rampant …
*   *   *