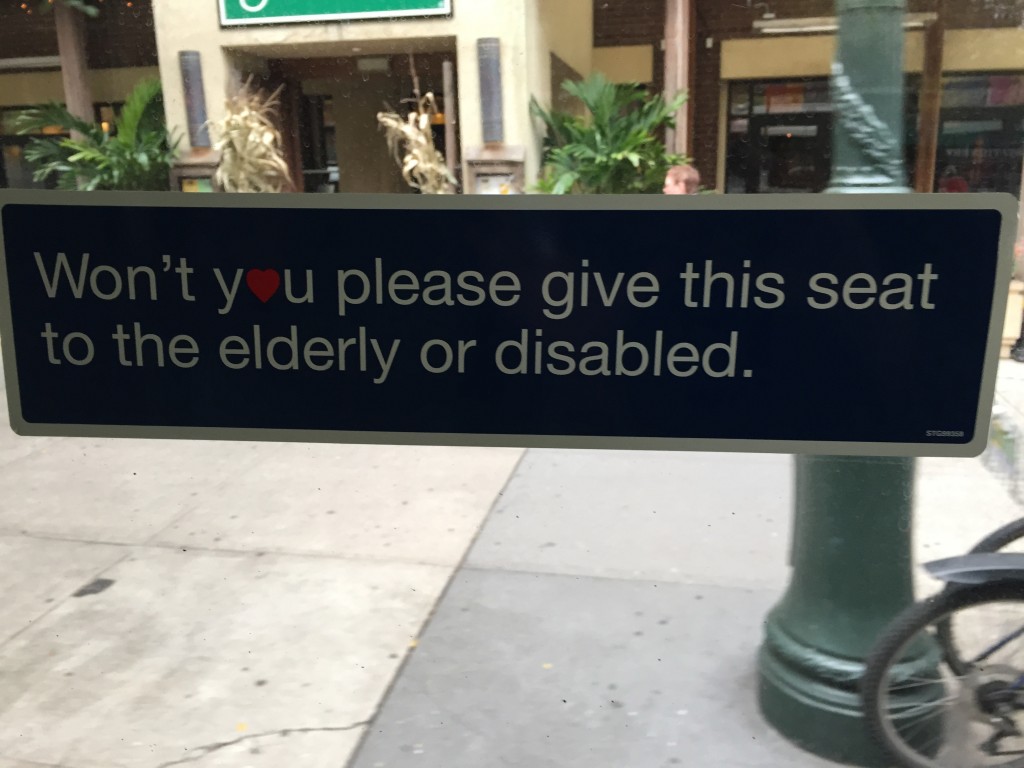 It's giving time in the US: public radio stations, which depend on member support for their operating and programming costs, put out their proverbial begging bowls at this time of year, asking listeners to dig deep and donate whatever they can. "The ask" is often creative and entertaining; the message, however, is always the same: "Could you, would you, won't you please …?" Making a request of anyone — especially for money — is a delicate matter, and we all want to do it as politely as possible. The question is: which of those words — could, would, or won't (or even will or can) — is most polite? Or are they interchangeable?
Could is a form of can, and thereby captures the sense of ability or possibility. "He could lift those weights when he was younger." "If I earned more, I could afford it." When used in the context of a request, there might sometimes be a hint of ambiguity about the person's ability to fulfill the request, and therefore it can carry an extra sense of  "are you able to, as well as willing?" But on the whole, it's really not that different — when it comes to making requests — from using the word would.
Would is a versatile and complex word that serves several functions: as well as being a past form of the verb "will", it can (according to the OED) express a conditional mood, the consequences of an imagined event or situation, a desire or inclination, a conjecture, opinion or hope, a wish or regret, a description of a typical or habitual behavior, or a polite request. Because of the word's other inherent senses — of hope, inclination, or desire — it fits comfortably into the form of a request, expressing both a quality of hope on the part of the speaker and an assumption of or desire for willingness on the part of the person being asked.
Won't is a contraction of will and not, and therefore technically has more negative connotations than either of the above, which makes it an odd choice for making a request. However, "won't you" is considered by some (especially Americans) to be even more polite than "would you". New York City buses display the sign "Won't you [with a heart] please give this seat to the elderly or disabled." (Curiously it's written as a statement rather than a question; I guess in this case it's a request, but it's not open for discussion or dispute.) Mister Rogers, the late beloved American children's TV show host, would ask in his song each morning: "Won't you be my neighbor?" It's my sense that "won't you please" is pretty standard in North America, if perhaps a little old-fashioned. The jazz standard song "Baby Won't You Please Come Home" , made popular by Bessie Smith in the '20s, has probably helped us to associate the expression with asking someone to come or return home (or to a geographical place), but that's certainly not its only American usage.
"Won't you please" is unlikely to be heard issuing from the mouth of an Englishman — unless perhaps in a desperate, pleading way, when they're pretty sure that it ain't gonna happen — whatever it is they're asking for — and they're begging for a change of heart.  You wouldn't see it on a bus or train; in fact, I would be surprised to see the phrase in writing at all (let alone with heart embellishments) in the UK. However, there is that famous song "Help" by that most famous British band, with the lyric "won't you please please help me?".  Hmmm: That's not much help for me and my argument…
"Will you please", "can you please", and simply "please" are all more direct and non-negotiable forms of request that seem more like polite imperatives. "Please take off your shoes" doesn't leave much room for debate or argument; you'd better have some warm socks on. Then there's a strange and slightly old-fashioned British form of request: "Do please". It's actually more polite than "will you please", even though it has a commanding sense about it. Used more formally (as I do sometimes in my professional e-mails), it acts more as an invitation than a request. "Do please let me know if you need more help"; "do please join us".
But is "would you please" polite enough? On at least one side of the Atlantic, it sometimes isn't. In our overwhelming desire to be as polite as possible under any and all circumstances, the Brits are known to pile on an excess of words and phrases that will deftly remove any sense of bossiness or presumption in our requests: "If you would be so kind", "possibly", "if (at all) possible" — and, of course, the standard British nicety, "I'm sorry" — litter our daily language. "I'm so sorry to bother you, but if you'd be so kind, would it be possible for you to please pass the salt?" ….
Won't you be my neighbor?
It's a beautiful day in this neighborhood,
A beautiful day for a neighbor.
Would you be mine?
Could you be mine?…
It's a neighborly day in this beauty wood,
A neighborly day for a beauty.
Would you be mine?
Could you be mine?…
I've always wanted to have a neighbor just like you.
I've always wanted to live in a neighborhood with you.
So, let's make the most of this beautiful day.
Since we're together we might as well say:
Would you be mine?
Could you be mine?
Won't you be my neighbor?
Won't you please,
Won't you please?
Please won't you be my neighbor?
— Mister Rogers
Help
Help, I need somebody
Help, not just anybody
Help, you know I need someone, help
When I was younger so much younger than today
I never needed anybody's help in any way
But now these days are gone , I'm not so self assured
Now I find I've changed my mind and opened up the doors
Help me if you can, I'm feeling down
And I do appreciate you being round
Help me get my feet back on the ground
Won't you please, please help me
And now my life has changed in oh so many ways
My independence seems to vanish in the haze
But every now  and then I feel so insecure
I know that I just need you like I've never done before
Help me if you can, I'm feeling down
And I do appreciate you being round
Help me get my feet back on the ground
Won't you please, please help me
When I was younger so much younger than today
I never needed anybody's help in any way
But now these days are gone , I'm not so self assured
Now I find I've changed my mind and opened up the doors
Help me if you can, I'm feeling down
And I do appreciate you being round
Help me, get my feet back on the ground
Won't you please, please help me, help me, help me, ooh
— The Beatles