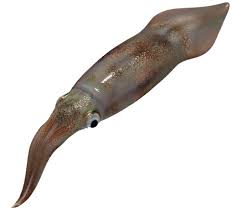 Day 17
(This is a squid, not a squib)
Damp squib.
"Even when I moved to London, despite the introduction of stricter laws on fireworks by then, there was a touch of rebelliousness about the night. Every year was a challenge to see the official displays without having to pay for them. Once you had your spot … the whole city stretched out before you, smelling of gunpowder and celebrating its revolutionary past. This year, however, November 5 is looking like a damp squib, since I'll be in Amsterdam. There will be no DIY bonfires here – although the occasion is marked by expats, the sale of fireworks is limited by law in the Netherlands and the only opportunities to celebrate are at organised events." — The Telegraph, 4 Nov 2014
"Crystal Pite's stunning new Polaris ends this evening of dance to music by Thomas Adès on a thrilling high – and by then, it needs it. With Adès playing and conducting his own works, it's a musically rich, dense programme. In dance terms, Pite turns it from a damp squib into a hit." — The Independent, 12 Nov 2014
Something that fails ignominiously to satisfy expectations; an anti-climax, a disappointment. The Phrase Finder has the scoop on its origins.