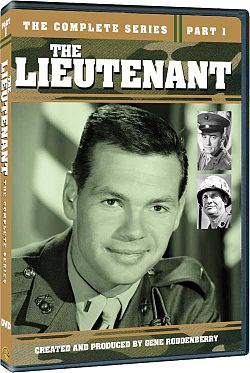 Back in 2013, on The Guardian's Notes and Queries page, a man called Jeff Rushton from London asked this very good question:
Why exactly do the British say lieutenant as 'leftenant'? 
Armchair linguists on both sides of the Atlantic offered up various answers and suggestions: here's a selection for your interest and entertainment …
"Because it's the correct pronunciation." — Nomad, London, England
"The Brits are weird" — jon, cambria, United States
"So we have the profound and highly informative answer from an American, he says: "The Brits are weird'. Well thanks for that gem, Einstein. Haven't you got a chat show you can go off and 'whoop woo' at or something?" — Tel McCormack, Rochdale, UK
"Because that's what it should be called. Americans changed it to fit their own odd version of a perfect language." — Sid, Saffron Walden, England
"Well, how def yef say leftenant?" — Mark Dallas, London UK
"Because it's our language, and we can say it any way we like. And what is it with these Americans, who speak of British English and a British version – hello!! It's English – our language. You might want to rule the world from Washington – but it's still English. About time y'all brushed up on your Spanish!!" — Peter Charles, London, England
"My fellow Brit's cynical intolerance for Americans makes me ashamed to be British. No response from any American on this page has earned such a bitter rebuke. Have some class." — William Franklin, Brighton, UK
"Thank the British for our language and New York, else we would be speaking Dutch in New Amsterdam (or however the Dutch spell it)." — Mat, Parma U.S.
"I don't really know but I love the way the British pronounce certain words, such as schedule, it sounds so much more proper." — Nanette Y. Mitchell, Fredericksburg, US
"P.S. To the man referencing Websters English dictionary, do yourself a favor and pick up an Oxford English Dictionary. :)" — Mike, Washington DC, US
To read the more informative answers (including a hypothesis offered by Sean from Colorado that in British slang, of which he observes there is a great deal, the word loo refers to a toilet, and therefore he assumes that they do not want to give the impression that a leftenant is a resident of a toilet, as in "loo-tenant"), read the full piece at The Guardian's website …
~~~~~~