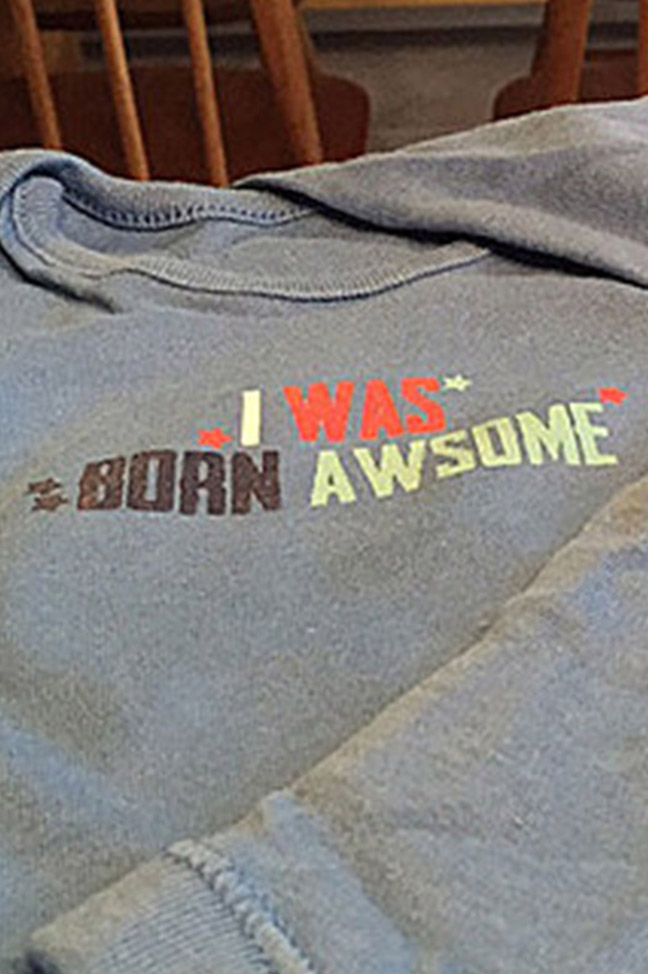 That Gerund Is Funky. This month's grammar and language usage in the news has a strong political theme — well, people in politics who need editing. Plus what Siri is doing to regional accents, and a big onesie oopsy daisy.
*   *   *
We all know that the Donald needs a good edit. Andrew Boynton copy-edits him in the New Yorker. You have to see it to believe it.
*   *   *
Britain's supermarket chain Tesco had to apologize after including two howlers in a package of babygrows (or what we Americans call 'onesies'). The Telegraph reports on some 'awsome' spelling.
*  *  *
"'Greed, fraud, dishonesty, arrogance'. These are just some of the adjectives we use to describe Wall Street" – A tweet the Bernie Sanders campaign took down earlier this week. Because these are not adjectives." — The Skimm
*   *   *
Ted Cruz also seems to need editing. Well, at least his super PAC does. "Bigly," as Donald Trump would say. The New Republic gave us that story.
*   *   *
"Y'all have a Texas accent? Siri (and the world) might be slowly killing it.  Voice recognition tools such as Apple's Siri still struggle to understand people's regional quirks and accents, and users are adapting the way they speak to compensate." The Guardian reports.
*    *    *