TGIF … In language and usage news this month (and it's been a good one), we have a Presidential hopeful having some trouble abroad —  in pronouncing the name of that place he's never been to;  some landmark capitalization rules (or make that "DEcap" rules) at the AP; how personality is behind grammar nazis; does the name "Jim Wilson" mean anything to you (especially if you're in the aviation world)?; find out which words were born in the same year as yours truly; the difference between anti-Semitism and anti-Zionism; some words made famous on an iconic TV show; and some dope on pugs …
*****
When you find yourself gagging over gruesome grammar or twitching at a typo, you can't blame your age or your 6th-grade English teacher for turning you into a language snob. No, it's all about you. As the Huffington Post reported, "it's not age or education level that makes grammar police so picky; it's just their personalities. … University of Michigan researchers Julie E. Boland and Robin Queen found that personality traits of participants altered both how and to what extent the presence of typos and grammar errors in a written piece affected the readers' perceptions of the writer."
*****
AP will no longer capitalize Internet and Web, as reported by Grammar Girl. As announced on AP Stylebook's Twitter account, "We will lowercase internet effective June 1, when the 2016 Stylebook launches." Since when did lowercase become a verb?
*****
GOP frontrunner Mr. Donald Trump tried to talk about a country in Africa he'd presumably never heard of. He must have heard of Australia, because he made the name of the African nation rhyme with the Australian island state Tasmania. As you can see in the YouTube video above (and as reported around the world, including in The Independent), he gave Tanzania a bizarrely zany reading: "tan-ZAY-nee-uh".
*****
Does the name Jim Wilson send shivers down your spine? "According to the Internet and urban legend, two things that go hand in hand with a grain of salt, American Airlines uses the code name "Jim Wilson" for human remains being shipped in its cargo hold. But is there any truth to this?" How Stuff Works has the scoop …
*****
"The UK Labour Party has been at the centre of a row over anti-Semitism, including its relationship to anti-Zionism. What do these terms actually mean? Anti-Semitism is "hostility and prejudice directed against Jewish people" (OED). Zionism refers to the movement to create a Jewish state in the Middle East, corresponding to the historic land of Israel – anti-Zionism opposes that. But some say "Zionist" can be used as a coded attack on Jews, while others say the Israeli government and its supporters are deliberately confusing anti-Zionism with anti-Semitism to avoid criticism." Read more at the BBC.
*****
"Do you know which words entered the English language around the same time you entered the world? Use our OED birthday word generator to find out! We've scoured the Oxford English Dictionary (OED) to find words with a first known usage for each year from 1900 to 2004. Simply select the relevant decade and click on your birth year to discover a word which entered the English language that year." (Hat-tip to Mentalfloss)
*   *   *   *   *
According to Mentalfloss, a group of pugs is called a grumble. "In Holland, the pug is called a mopshond, which comes from the Dutch for "to grumble." " And the breed of dog, according to the same source, probably gets its name from a monkey. "Marmosets were kept as pets in the early 18th century and were called pugs. The name made the jump to the dog because the two animals shared similar facial features."
*****
What do the words chocotastic, yoink, and unpossible have in common? They were all, according to mentalfloss, made famous by "The Simpsons". Find out here which other seven words became stars along with Homer and Lisa …
*****
And finally (presented without comment) …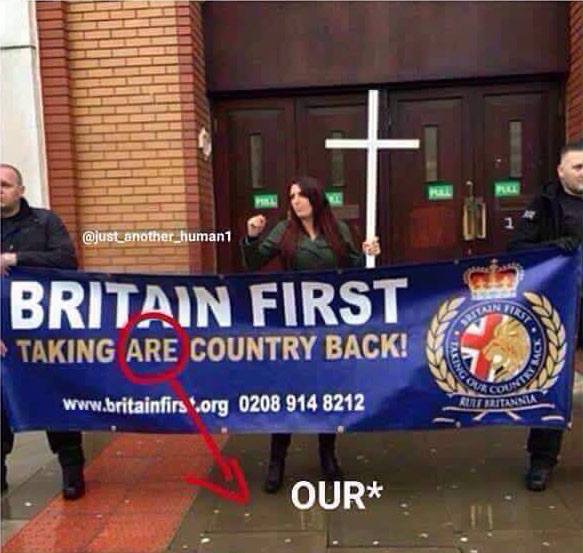 *   *   *   *   *