Posted March 17, 2017: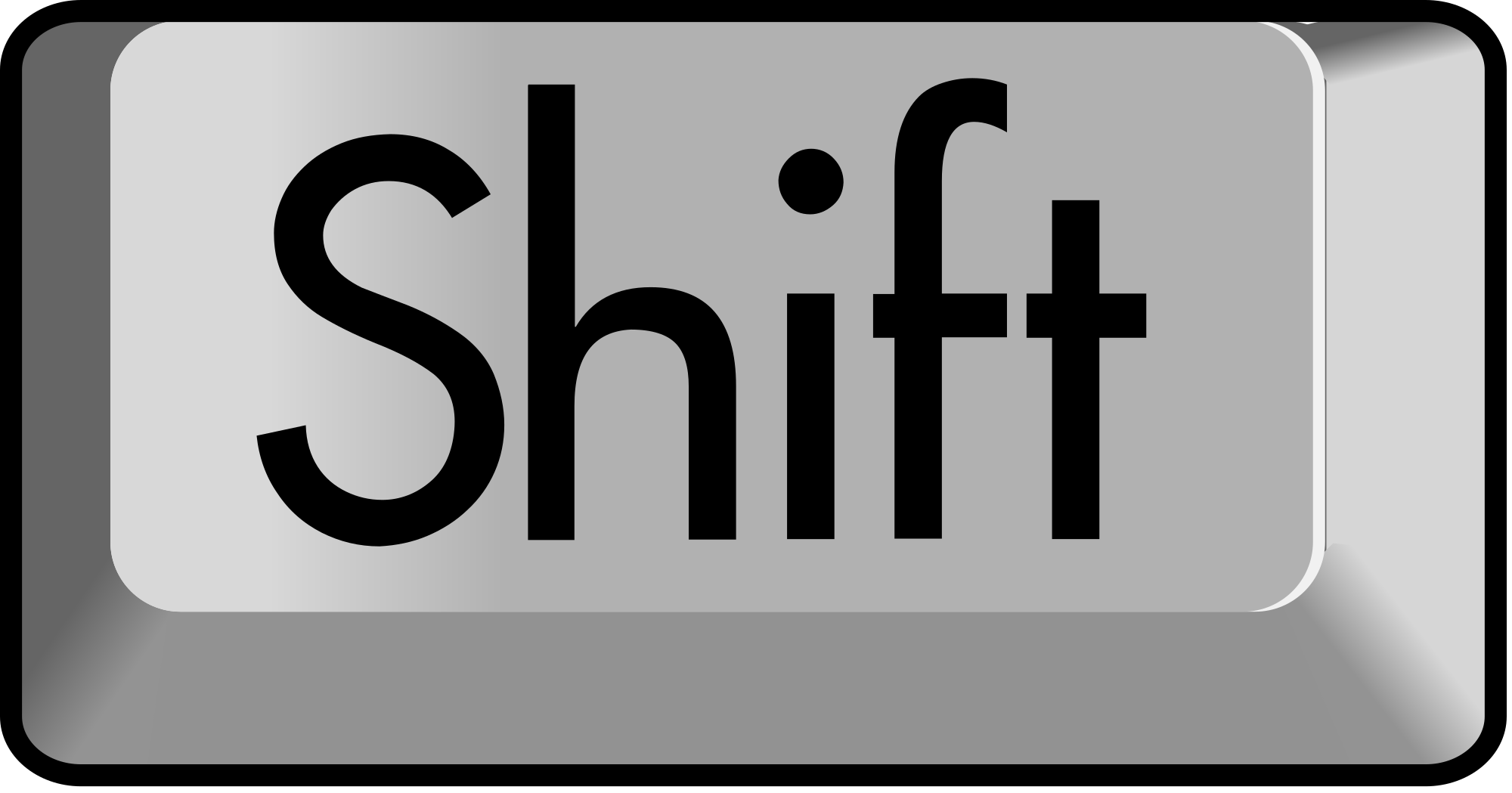 "Composers of what is known, for better or worse, as classical music have broken over time with sonata form, tonality, serialism and minimalism. And in recent decades, quite a few have also broken with the shift keys on their keyboards." The New York Times has the full story.
* * * * *
Posted March 16, 2017: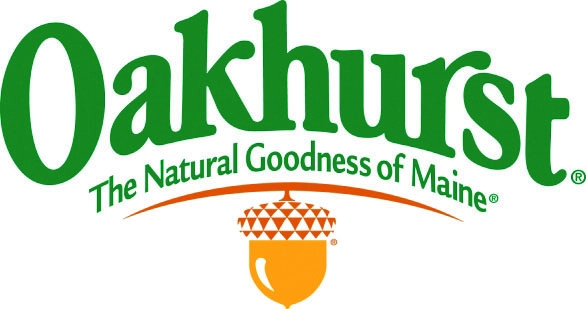 "An overtime case that will delight language nerds everywhere hinges on the absence of an Oxford comma. In Maine, the much-disputed Oxford comma has helped a group of dairy drivers in a dispute with a company about overtime pay." Read the full story in The Guardian.
~~~~~
"Bill Walsh, a Washington Post copy editor who wrote three irreverent books about his craft, noting evolutions and devolutions of language, the indispensability of hyphens and his hostility toward semicolons, and distinctions — for the sake of clarity — between Playboy Playmates and Playboy Bunnies, died March 15 at a hospice center in Arlington, Va. He was 55." Read his full obituary in the Washington Post.
~~~
Posted Feb 10, 2017:
"Copy-Editing Trump": There was a great article in yesterday's New Yorker, by Andrew Boynton, who wrote that "On February 1st, Donald Trump spoke at a "listening session" to mark the beginning of Black History Month. I've taken the liberty of copy-editing his remarks to provide clarity." See the full article here, which includes a Facebook Live video of Boynton's copy-editing process.
Posted Feb 5, 2017:
"All of a sudden on Thursday, people started asking Google, "What is a bodega?" … The sudden interest came as thousands joined a Brooklyn protest by Yemeni store owners against President Donald Trump's refugee policies. So, for all curious non-New Yorkers: bodega is a Spanish word translating to "warehouse" or "cellar," but in New York and other cities it's a colloquialism for a type of grocery/convenience store. While the bodegas are no longer exclusively associated with Spanish-speaking owners, (hence the Yemeni bodega strike) the name has stuck. Merriam-Webster also saw a spike in searches and tweeted out the definition to help clear things up.":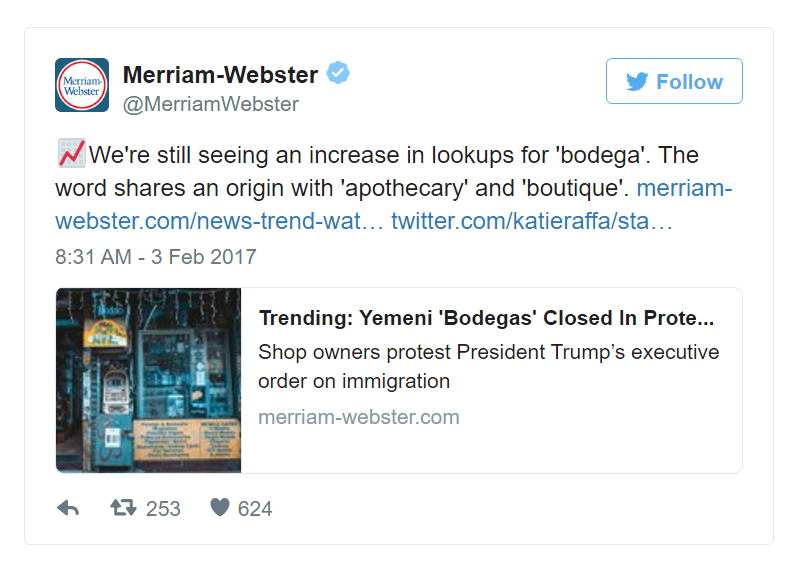 For the full story, see DNAInfo.
~~~
Posted Jan 27, 2017:
"The "special relationship" between President Donald Trump and British Prime Minister Theresa May has gotten off to an awkward start. In a White House memo detailing the duo's Oval Office meeting and joint press conference on Friday, staffers from the Office of the Press Secretary repeatedly spelled her name wrong. Instead of writing "Theresa" with an "h," they wrote "Teresa." In doing so, they confused May with the former British adult actress and model Teresa May of (almost) the same name. … The erotic model with a similar name is around a decade younger and has appeared in movies such as "Petticoat Passions Vol. 1" and "Lesbian Student Nurses." Read the story at Huffington Post.
***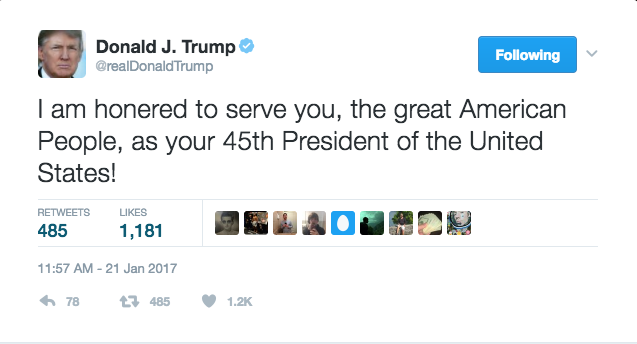 We are honered and humbeled, Mr President.
***
Posted Nov – Dec 2016:
In the
***
"The Collins Dictionary has announced its word of the year for 2016 and you won't be surprised to hear it is Brexit. Meaning "the withdrawal of the United Kingdom from the European Union", it was first recorded by Collins in 2013 and has seen a dramatic increase in usage this year, beating Trumpism to the title. It has gone on to influence a number of related terms, including Bremain, Bremorse and Hard Brexit. Other words on the list included Jomo, snowflake generation and sharenting. But what do they mean?" Read the full story at BBC News.
***
"For the first time in presidential election history, a spelling error could cost you your vote. The 2016 election will be the first presidential election, where the state is enforcing a law, requiring voters to accurately fill out their personal information on their ballot or it won't be counted." Read more at WDTN.com.
***
"Yes, some Nigerian lawyers have issued a notice of intention to sue the University of Oxford, over an alleged wrong definition of words "Mortgagee and Mortgagor" in their Oxford mini reference dictionary and Oxford English mini-dictionary, unless they are willing to part with £ 1 million. The lawyers, Messrs Ogedi Ogu, and Emmanuel Ofoegbu in a notice of intention to sue dated November 9, 2016, addressed to the Registrar, University of Oxford, London, are demanding the sum of £ 1 million for the losses they suffered in their transactions, when they relied on the said wrong definition of the words. They said the Oxford English mini dictionary and the Oxford mini reference dictionary defined the word "Mortgagee" to mean a borrower and the word "Mortgagor to mean a lender." The Guardian Nigeria has the (peculiar) story.
***
"Oxford Dictionaries has declared "post-truth" as its 2016 international word of the year, reflecting what it called a "highly-charged" political 12 months. It is defined as an adjective relating to circumstances in which objective facts are less influential in shaping public opinion than emotional appeals.Its selection follows June's Brexit vote and the US presidential election." Read more about the word that Oxford Dictionaries' Casper Grathwohl said could become "one of the defining words of our time" at BBC News.
***
Do you know your English phrases? "There are many peculiar English phrases whose origins and meaning can appear obscure. For instance, where does "dead as a doornail" come from? When might one say: "I'll go to the foot of our stairs?" A recent BBC News article unearthing the stories behind some phrases drew a huge response from readers, who sent in examples of their own. But how much do you know about the English language and its sayings?" Test your knowledge here, at BBC.com.
***
Pope Francis uses big words — nasty words — that you might not have heard of. "Pope Francis is calling on those who use and control the media to avoid disinformation and "the sickness of coprophilia" — comparing a love of scandal to an abnormal interest in feces that can also include elements of sexual arousal. An obsession with scandal can do great harm, Francis said Wednesday, in remarks that also cited people's tendency toward coprophagia (the eating of feces)." You can read the full article at NPR.org.
***
And in more nasty words news, "China's Communist Party's official newspaper, the People's Daily, has been mocked online after posting a obscenity-filled puzzle on its English-language social media accounts. "NewYear2017 word puzzle just for fun: the first three words you see that might define your 2017. What do you see?" it wrote early on Monday. "Masturbate", "sucker" and "testicle" were among the more printable obscenities in the puzzle." You can see the sweary New Year puzzle in BBC News's report.
***
As the BBC reported in September, the "British supermarket Iceland could face a legal battle to save its name after the Icelandic government confirmed it is considering launching legal action." Read the story here.
***
The Atlantic recently asked prominent writers, linguists and philosophers what concepts in life most need a word in the English language. Here are their responses.
***
The Democratic National Committee's hacked emails have turned up an explosive scandal: as Epicurious reported, "The Clinton campaign [is] wrong on apostrophes, right on risotto." Read here why some of those #PodestaEmails are so wrong and yet so right …
***
And now over to the other presidential candidate: according to TIME magazine, "Donald Trump mispronounced the word "Nevada" while trying to teach a Reno crowd how to say the name of their home state." What's with our linguistically-challenged presidential wannabes?
***
"Cod have regional accents, recordings reveal." That's according to the Financial Times, which reports that "British scientists identify clear distinctions in the sounds made by European and American fish. … Cod from American waters sound staccato, whereas those from European waters make a rumbling growling, according to new research." Does that sound fishy?
***
"Green's, the Most Bodacious Slang Dictionary Ever, Just Went Online". So reports TIME magazine …
***
The Daily Telegraph reports that "visitors expecting to hear the Queen's English spoken on the streets of London in 50 years may need to "fink" again. … By 2066, linguists are predicting that the "th" sound will vanish completely in the capital because there are so many foreigners who struggle to pronounce interdental consonants — the term for a sound created by pushing the tongue against the upper teeth." Unfinkable, don't you fink?
***
The Guardian also has somefing to report on fis linguistic report, The Sounds of 2066: "It's not just Cockney that's brown bread: a new report on the homogenisation of spoken English predicts that by the year 2066 the distinctive Brummie G – as in Birmin-gam – will have followed it down the apples and pears, along with dialect words and regional pronunciations such as Glasgow's bampot, slarty and stooshie, and Newcastle's neet out on the toon. … The report, The Sounds of 2066, suggests that "talking to machines and listening to Americans" will soon kill off cherished regional accents and phrases and lead to a more universally informal spoken English."
***