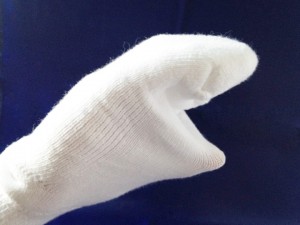 Day 13
Put a sock in it.
"When Field got to the pushing phase, Williams helped out… by singing a song from Frozen. His bride nicely asked him to put a sock in it." — on Robbie Williams tweeting his wife's labour. Yahoo Celebrity blog UK, Oct 28 2014
A Brit's way of telling you to shut your mouth.
Also:
Shut your cakehole. "Cheryl Fernandez-Versini was shaking with fury after a row with Simon Cowell at X Factor auditions. … In the end Geordie Cheryl, 31, blew her top at Wembley Arena in London. She snapped: 'I am gonna give him a slap. Shut your cakehole.'" — Daily Star, 4 Aug 2014
Belt up.