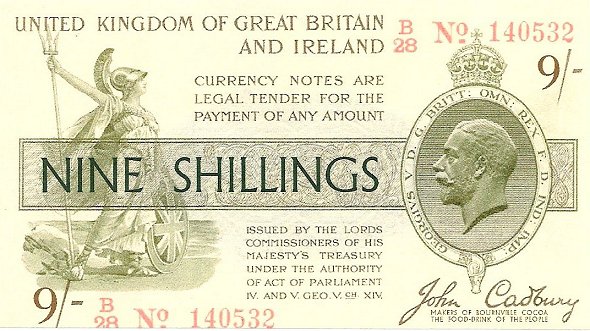 Day 18
Bent as a nine-bob note.
"And Geordie and Sidney learn that if you're a policeman or a vicar, you're never truly off duty. Claudette, Johnny's sister has been murdered, devastating everyone close to her. … Geordie immediately sniffs out that the London copper is as bent as a nine bob note, whilst Sidney makes a huge discovery about Claudette that she kept from all but those closest to her." — STV, 3 Nov 2014
Dishonest. The reference comes from pre-decimalization in the UK (1971), when a ten-shilling (ten bob) note was valid currency but there was no such thing as a nine-shilling note.