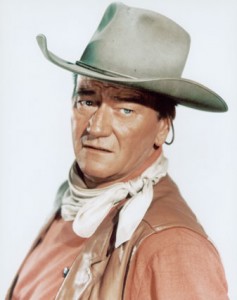 TGIF: That Gerund Is Funky …
In language and grammar news this past fortnight: a fight over the name Duke (which doesn't include Bo, Luke or Daisy); the grammar of police shootings; a possible typo in the Declaration of Independence; the effect of bad spelling on sales – but how it can also save you a fortune; and a treasure-trove of lists from mental_floss — which include ancient slang for sex and origins of nursery rhymes and state names.
~~~
John Wayne's heirs are duking it out in court with Duke University (in North Carolina) to use his longstanding nickname — "Duke" — to market a line of bourbon. The BBC has the report.