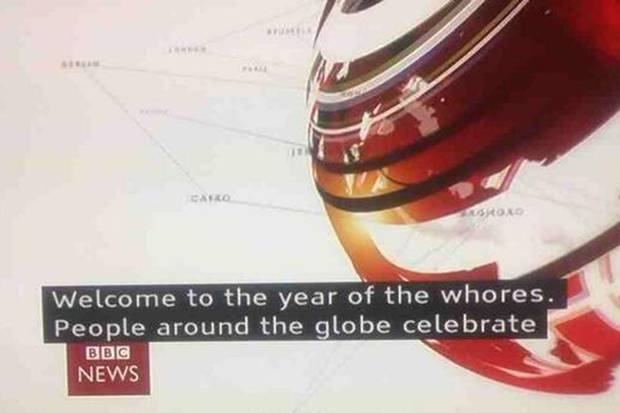 That Gerund Is Funky …
Language and usage in the news this week: an unfortunate subtitle fail by the BBC, an unusual style guide, a Superbowl ad that needed an edit, and further discussion about just how important French really is. Plus, this week's weird word of the week …
*   *   *
Oops! In a subtitling blunder, the BBC rang in the Chinese New Year by welcoming its viewers to the "year of the whores", as The Independent gleefully reported.
*   *   *
Continuing an ongoing argument about the importance of French and whether it's a language in decline, Zach Simon in the Huffington Post writes a rebuttal to John McWhorter's piece in The New Republic entitled, "Let's Stop Pretending That French is an Important Language." As Simon points out: "As the 9th most-spoken language in the world, it's not as though French is going to go the way of Cherokee anytime soon."
*   *   *
One of my favorite articles of the year so far is this critique – an amusingly positive one — by The Guardian of Buzzfeed's style guide, which the internet giant decided to share with the world this week. More on style guides are to come in an upcoming Glossophilia post.
*   *   *
"Less bottles"? Really? Shouldn't she have said "fewer bottles"? As Slate reported, Scarlett Johansson's SodaStream ad could have done with a good edit.
*   *   *
This week's weird word of the week:
Callipygian: adjective: having beautifully proportioned or finely developed buttocks. From the Online Etymology Dictionary: "1800, Latinized from Greek kallipygos, name of a statue of Aphrodite at Syracuse, from kalli-, combining form of kallos "beauty" + pyge "rump, buttocks." Sir Thomas Browne (1646) refers to "Callipygæ and women largely composed behinde."