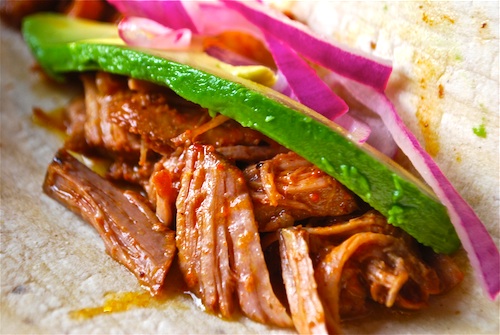 Not a lot, you might think. But Homeland Security believes otherwise: these are just three of several hundred key words the federal government has identified and is using to monitor social and news media feeds and sites to detect possible terrorism, unfolding natural disasters and public health threats. The Huffington Post was one of the first to report on the publication of this Homeland Security manual back in February.
So when you're next tucking into your hotdog, planning your trip to Cancun, or loading up your shopping basket in that place with the cute dog ads, think twice about Tweeting or posting this news in too much detail, unless you don't mind being virtually watched (and you don't feel guilty about sending the Feds on a wild pork chase). Sticks and stones may break our bones, but words are apparently here to protect us.
http://www.huffingtonpost.com/2012/02/24/homeland-security-manual_n_1299908.html
Homeland Security Manual Lists Government Key Words For Monitoring Social Media, News
Posted: 02/24/12 07:59 PM ET  |  Updated: 02/25/12 11:59 AM ET
Ever complain on Facebook that you were feeling "sick?" Told your friends to "watch" a certain TV show? Left a comment on a media website about government "pork?"
If you did any of those things, or tweeted about your recent vacation in "Mexico" or a shopping trip to "Target," the Department of Homeland Security may have noticed.
In the latest revelation of how the federal government is monitoring social media and online news outlets, the Electronic Privacy Information Center has posted online a 2011 Department of Homeland Security manual that includes hundreds of key words (such as those above) and search terms used to detect possible terrorism, unfolding natural disasters and public health threats. The center, a privacy watchdog group, filed a Freedom of Information Act request and then sued to obtain the release of the documents.
The 39-page "Analyst's Desktop Binder" used by the department's National Operations Center includes no-brainer words like ""attack," "epidemic" and "Al Qaeda" (with various spellings). But the list also includes words that can be interpreted as either menacing or innocent depending on the context, such as "exercise," "drill," "wave," "initiative," "relief" and "organization."
These terms and others are "broad, vague and ambiguous" and include "vast amounts of First Amendment protected speech that is entirely unrelated to the Department of Homeland Security mission to protect the public against terrorism and disasters," stated the Electronic Privacy Information Center in letter to the House Homeland Security Subcommittee on Counterterrorism and Intelligence.
The manual was released by the center a week after Homeland Security officials were grilled at a House hearing over other documents obtained through a Freedom of Information Act lawsuit that revealed analysts were scrutinizing online comments that "reflect adversely" on the federal government. Mary Ellen Callahan, the chief privacy officer for the Department of Homeland Security, and Richard Chavez, director for the National Operations Center, testified that the released documents were outdated and that social media was monitored strictly to provide situational awareness and not to police disparaging opinions about the federal government. On Friday, Homeland Security officials stuck by that testimony.
A senior Homeland Security official who spoke to The Huffington Post on Friday on condition of anonymity said the testimony of agency officials last week remains "accurate" and the manual "is a starting point, not the endgame" in maintaining situational awareness of natural and man-made threats. The official denied Electronic Privacy Information Center's charge that the government is monitoring dissent. The manual's instruction that analysts should identify "media reports that reflect adversely on DHS and response activities" was not aimed at silencing criticism but at spotting and addressing problems, she added.
Still, the agency agrees that the manual's language is vague and in need of updating. For instance, under terrorism watchwords, the manual lists "Hamas" and "Hezbollah" but also the "Palestinian Liberation Organization." The PLO was once considered a terrorist organization by the U.S. government but now that it has a diplomatic mission in Washington and its leader, Mahmoud Abbas, has met with presidents Bush and Obama, the inclusion of this term could be deemed questionable.
"To ensure clarity, as part of … routine compliance review, DHS will review the language contained in all materials to clearly and accurately convey the parameters and intention of the program," agency spokesman Matthew Chandler told HuffPost.
The Huffington Post was given a sample of the social media nuggets and news reports picked up by Homeland Security analysts by using its watchword list. An internal report circulated by the agency on Feb. 17 to top officials indicated it had collected reports about everything from hotels in Nigeria increasing security as the terrorist group Boko Haram regroups to the arrest of a Bakersfield, Calif., teen in connection with a bomb plot. Other reports covered subjects including a multi-vehicle crash that resulted in the closing of I-85 in North Carolina, a norovirus outbreak at George Washington University, a suspicious package at an Alabama courthouse and an evacuation of a school in New York City's Bronx boroughas a result of an unknown substance.
Read the Homeland Security manual here:
Analyst Desktop Binder_REDACTED
Watch a video of Rep. Patrick Meehan (R-Pa.), chairing a hearing of the House Homeland Security Subcommittee on Counterterrorism and Intelligence about the Department of Homeland Security's monitoring of social media.