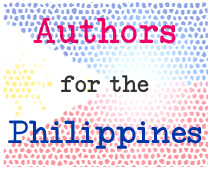 This week in the news: Authors raise money for the Philippines typhoon appeal; The Guardian brings us the Letter H; a kerning fail at the hardware store; and is there such a thing as a universal syllable?
*   *   *   *   *
Authors for the Philippines is an online auction of books and book-related items (including everything from dedications to author visits, manuscript critiques to signed books) to raise money for the Red Cross's Typhoon Haiyan Appeal. Please bid enthusiastically.
*   *   *   *   *
The British hardware chain store B&Q seems to have a festive font problem. It's all about the kerning. The Poke brought this to fuckering light …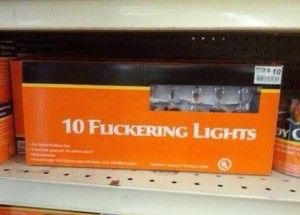 *   *   *   *
Michael Rosen writes in The Guardian about the letter H: "debates about power and class surround every letter, and H is the most contentious of all. No other letter has had such power to divide people into opposing camps."
*   *   *   *   *
Is there a syllable that everyone recognizes and understands around the world and across cultures? Jennifer Schuessler reports in the New York Times that there is, "Psycholinguistics in the Netherlands announced that they had found strikingly similar versions in languages scattered across five continents, suggesting that "Huh?" is a universal word.