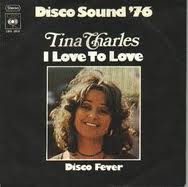 And I'm not, like, talking about kids who, like, can't get through a sentence without, like, saying like. That scourge is so, like, 20th-century.
No, I'm talking about when the word like is used before a clause (as a conjunction).
The universally accepted and undisputed usage of like is as a preposition (ie. governing nouns and pronouns): "She looks like her daughter." "He sounds like a bird."
It's when like is used as a conjunction (ie. connecting two clauses) that swords are drawn, tempers start to flare, and trans-Atlantic disagreement comes into play.  In the US, the colloquial use of like as a conjunction is now reasonably commonplace and accepted, especially when like simply replaces as (which more appropriately governs phrases and clauses). "We now have brunch every Sunday like we did in Sweden." Such a sentence generally grates on English ears, which prefer, "We now have brunch every Sunday as we did in Sweden."
Fowler, in his Modern English Usage, tackled this "most flagrant and easily recognizable misuse of like," referring to the OED which similarly and roundly condemned the misuse as "vulgar or slovenly".  The OED colorfully used a sentence written by Darwin ("Unfortunately few have observed like you have done") to illustrate the abuse.
More egregious – and even more grating to British English speakers – is when like replaces as if or as though, masquerading even more  boldly as a conjunction. Fowler cites this lovely OED example: "The old fellow drank of the brandy like he was used to it." Nowadays, the Oxford American Dictionary recognizes the "informal" usage of like as a conjunction to replace as; however, it clearly forbids using the word to mean as if or as though.
If you want to delve into the even more complicated arguments about the use and misuse of this overused word that we love to like (especially once we get into 'disguised conjuntional use', when there is no subordinate verb), Fowler's your man.
Meanwhile, Strunk and White summarize the tussle over 'like' in their characteristically eloquent fashion, using it as a case study to argue more generally about the evolution of language:
"The use of like for as has its defenders; they argue that any usage that achieves currency becomes valid automatically. This, they say, is the way the language is formed. It is and it isn't. An expression sometimes merely enjoys a vogue, much as an article of apparel does. Like has long been widely misused by the illiterate; lately it has been taken up by the knowing and the well-informed, who find it catchy, or liberating, and who use it as though they were slumming. If every word or device that achieved currency were immediately authenticated, simply on the ground of popularity, the language would be as chaotic as a ball game with no foul lines. For the student, perhaps the most useful thing to know about like is that most carefully edited publications regard its use before phrases and clauses as simple error."