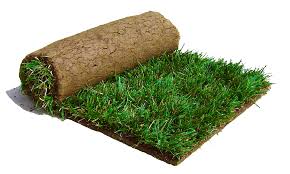 Day 12
Sod. 
An unpleasant or obnoxious person. Eric Partridge explains its origins in the Dictionary of  Slang and Unconventional English: "A sodomist: low coll.: mid-C. 19-20; ob.-2. Hence, a pejorative, orig. and gen. violent: late C. 19-20. Often used in ignorance of its origin.  
Also:
Sod off (f*** off): "The effect on Rita is shown through the breakdown of her marriage to her lummox husband Eddie, played by big-voiced everyman Adrian Der Gregorian, but his character is so irritatingly simple you want her to tell him to sod off." — London24, 6 Nov 2014 (also see Dec 5's advent post). Stack Exchange explores sod off in more depth.
Sod it (f*** it) "It's a big challenge. I have had a few of those recently with charity things I have done and I thought 'sod it' this year! I feel tough and I don't want to do it when I am too old! It is going to be an experience and I want to have fun."" — Melanie Sykes in Daily Mirror, 11 Nov 2014
Sod all (nothing): "f you're desperate to avoid anything remotely pumpkin-shaped, here are three great club nights that have absolutely sod-all to do with Halloween and everything to do with top tunes." — Time Out London, 30 Oct 30 2014
Sod's law (what Americans know as Murphy's law): "Mossop had surgery on his troubled right shoulder when he arrived at Parramatta, having initially dislocated the joint in the 2011 Challenge Cup Final. Three games into his return, he suffered a fresh injury to his other shoulder. … "I had just been rehabbing it, rather than having surgery," he explained. …"Parra wanted me to get it sorted, which ruled me out of the first eight weeks of the season. Then, sod's law, I came back and I did the other shoulder, which I'd not had any troubles with." — Wigan Today, 12 Nov 2014
Also you sod and sod you.