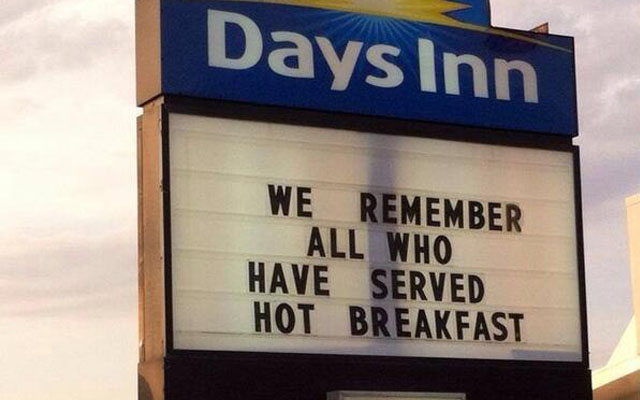 Why punctuation matters (Somewhere in America, Memorial Day, May 26)
TGIF: Language in the news and on the web this week includes a spelling bee tie, a poetic birthday celebration in Siberia; some words that mean the opposite of themselves; some foreign words that are untranslatable; voting words into the dictionary; a very fashionable pronunciation guide; and a war against euphemism and cliche.
*   *   *
Two boys won this year's National Scripps Spelling Bee. As CBS News reported, "Sriram Hathwar of Painted Post, New York, and Ansun Sujoe of Fort Worth, Texas, shared the title after a riveting final-round duel in which they nearly exhausted the 25 designated championship words. After they spelled a dozen words correctly in a row, they both were named champions."
*   *   *
To mark the 215th anniversary of the birth of Alexander Pushkin on June 6, one of Russia's greatest poets, the Siberian city Novosibirsk is going to offer free rides on its underground to anyone who can recite at least two verses from any of his Pushkin's poems. The BBC reports on this poetic event.
*   *   *
Here's one of the reasons I love mental_floss: today it gives us 25 words that are their own opposites – otherwise known as contronyms. "Because of the agency's oversight, the corporation's behavior was sanctioned." Confused? Yeah … That's what contranyms can do. (And even contranym doesn't know how to spell itself, let alone decide what it means.)
*   *   *
Do you think adorkable or duckface should be legitimate, dictionary-worthy words? Well, if you feel strongly enough either way, you can have your say. According to a report in The Economist, Collins Dictionary is going to add a word to its dictionary based on votes collected through Twitter.
*   *   *
Is your inability to pronounce designers' names making your life a misery? If so, Harper's Bazaar has come to the rescue, publishing an A-Z cheat sheet to help you tackle Moschino, Hermes, Miu Miu, Lanvin and more. You never need be embarrassed again when getting your fashion lingo on …
*   *   *
Bored Panda brings us 30 untranslatable words from other languages – with some attractive illustrations by Anjana Iyer. This picture captures the meaning of the Japanese word bakku-shan, for example, in a way that the English language simply can't.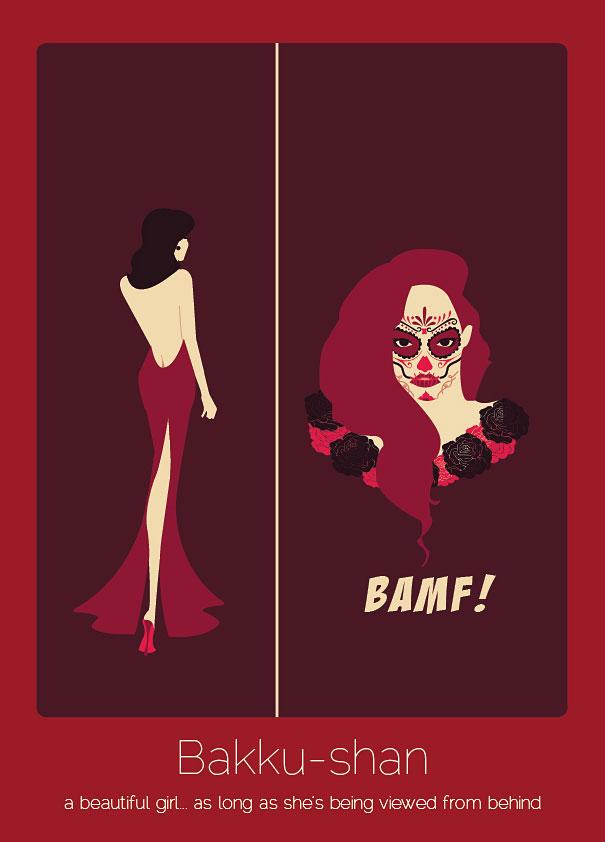 Anjana Iyer, from Bored Panda
*   *   *
Ending on a serious note this week, Adam Gopnik in the New Yorker wrote movingly about the need to speak clearly and directly when conveying hard truths. Commenting after the recent California shooting, Gopnik commended the father of one of the victims for doing just this. "The war against euphemism and cliché matters not because we can guarantee that eliminating them will help us speak nothing but the truth but, rather, because eliminating them from our language is an act of courage that helps us get just a little closer to the truth. Clear speech takes courage."
*   *   *